Nutrafol is a natural hair growth supplement. The formula uses standardize medical grade bio optimize botanical ingredients. In clinical trials 80% saw improvement in hair growt, 76% saw growth of new hair, and 80% saw improvement in hair thickness.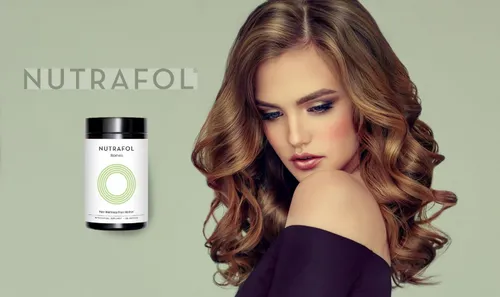 https://growthpartner.nutrafol.com/p/DrSharonStokesatWindermereDermatologyandAesthetics
What Dr Stokes has to say:
"The reason that I was so impressed from the very get-go with this product was that it was they took many of the supplements that we a physicians have been recommending for years
for hair loss
(
Vit A C D E, Zn, selenium and biotin). Then they took Nutrafol a leap further. It's the very
first time that someone actually did a root cause analysis of all the major causes of hair loss and then paired up pure, potent, specific nutraceutical, plant based ingredients for each of those causes and added on top of the stuff that we as Dermatologists already use.
No matter what the etiology of hair loss a patient has, there are likely ingredients in Nutrafol to help, because the vast majority of hair loss due to multiple causes.
If the problem is due to hormonal conversion of free testosterone to DHT, like androgenetic alopecia, the age/hormonal/hereditary hair loss, the solution is the saw palmetto. If hair loss is due to stress and high cortisol levels, it's the AshwaGanda root that can decrease-levels by about 25%. I am a fan of anything that can combat cortisol because it causes not only causes hair loss but also weight gain and increased risk of osteoporosis. If hair loss is due to slow or stagnant growth is likely the Evnolmax Vit E, which is a patented formula that increases hair growth by an average of 34%. If the loss is due to inflammation, then the anti inflammatory is the bioavailable bio curcumin from Tumeric ( stabilized by piperine from purified black pepper fruit extract, as most formulas of Tumeric have not been stabilized To protect from the G.I. tract. hydrolyzed Marine Collagen in the formula promotes healthy hair and comes from a renewable source of recycled fish scales from cod, rather than from seining the oceans for photo plankton like some other formulas use.
In all of, the Nutrafol formula is more intelligently put together than other supplements out there.... that's why when I saw the science behind it, and all the effort that was put into it, I
was truly impressed. My own results were just as impressive. I decided to invest in the company because this is a product I truly believe in for my patients, and myself."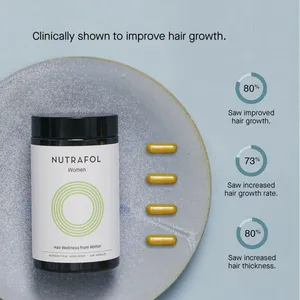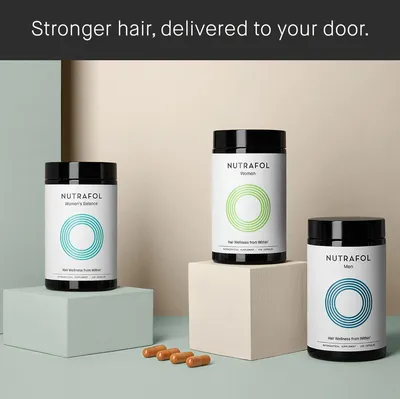 Nutrafol Women Improves hair growth, strength and thickness. 75% saw visible reduction in shedding after two months. Clinically effective nutraceutical. Natural and 100% drug free. 1-MONTH SUPPLY DAILY DOSAGE: 4 CAPSULES
Nutrafol Men Improves hair growth, thickness, and scalp coverage. With visibly less shedding after two months. Clinically effective nutraceutical. Natural and 100% drug free 1-MONTH SUPPLY DAILY DOSAGE: 4 CAPSULES
Nutrafol Women's Balance Improves hair growth, strength and thickness for women through menopause. With visible reduction in shedding after two months. Clinically effective nutraceutical. Natural and 100% drug free. 1-MONTH SUPPLY DAILY DOSAGE: 4 CAPSULES
https://growthpartner.nutrafol.com/p/DrSharonStokesatWindermereDermatologyandAesthetics